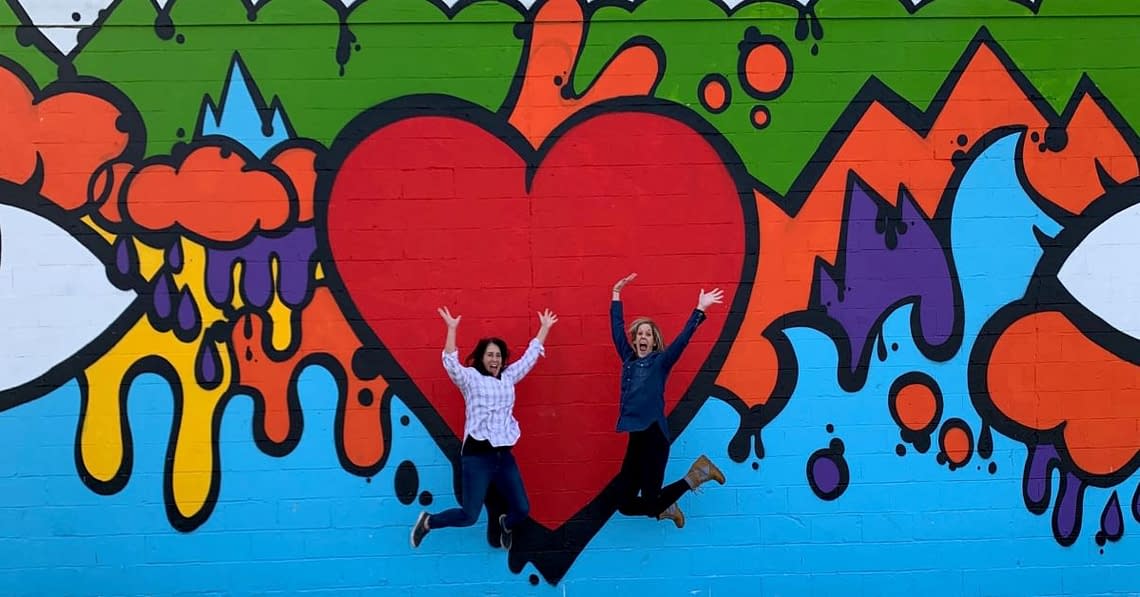 Forget the makeup brush and curling iron, you'll more than likely find us with a paintbrush and hammer in our hand!  We are two hard-working mammas with experience in childcare and education, but more importantly in raising well-rounded kids, are we right?! We are teachers, second-mommas, coaches, team moms, DIYers, party planners, schedule coordinators, car-pool drivers…you name it, we've done it! So grab your cup of coffee or favorite growler and come along for the ride.  There might be some bumps along the way, but we're here to cheer you on! 

Our goal is to help you connect with your kids through family traditions and hands-on experiences. Trust us, they'll thank you one day! The best part, we are here to help you every step of the way with easy, creative and authentic projects. So let's press pause and take a moment to play in the mud, build the fort, dance in the rain, and lick the spoon. Focus on what really matters. After all, it's the little memories that will last a lifetime.

In a world of Pinterest and perfection, we are here to keep it real! Like – no filters, epic fails, and celebrating the everyday moments. We are all in this together. Are you with us that there aren't enough hours in the day for everything on that to-do list.  We hear you loud and clear and are here to remind you it takes a village…we are a part of your village. When your children's greatest memories of childhood are the traditions you've built together, you've done it friends. The ultimate mom award…with your name all over it!  Show up. Be authentic. Own the moment.
xo Stacy & Stephanie