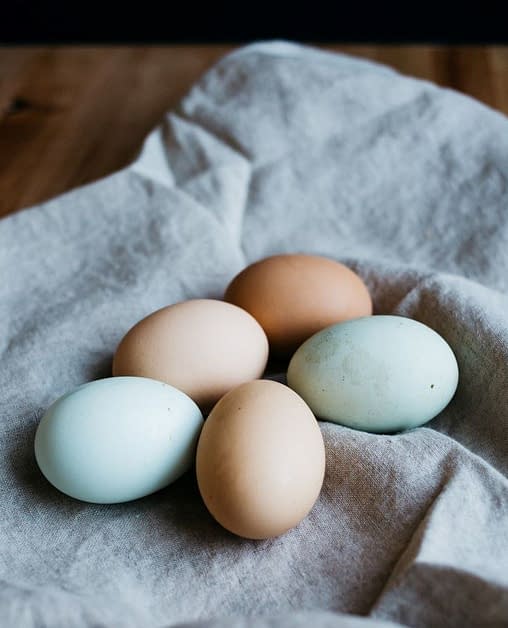 Friday Five – Easter Traditions
Join us each Friday when we share 5 of our favorite tips, hacks, ideas, or must-haves! Check out our Easter traditions in this week's edition!
As we get older the realization of the time spent with our family making memories is what we most cherish. Our hope is that one day our kids will feel the same. While we still celebrate with the time-honored Easter egg hunt and colorful eggs we also like to put a spin on our Easter traditions. Here are five that have become part of our family celebration.
Eggspressions…Take ownership of this time-honored tradition and personalize your Easter Eggs. Have your kids decorate the eggs with Easter symbols, personalized messages, scripture, drawings, or clues to make it your own. All you need is a hard boiled egg, sharpies, and some mad hiding skills!
Peep-s'more…Here's a spin on a classic! Instead of roasting marshmallows try a peep. The combination of the caramelized sugar on the outside of the peep, the melting chocolate and the crunchy graham crackers… gooey perfection! You might want to stock up to have these throughout the summer. No fire, no worries, because you can make your peep-s'more right in the microwave in just 20 seconds. It's a tasty Easter tradition your family will look forward to each year.
Jelly Bean Catapult… This is the one time playing with your food is encouraged. Get the whole household to join in on the fun. First, divide up into teams then build the most accurate jelly bean catapult. What are you aiming for, a bucket, a target, or dad's mouth? Make a competition of it! For instance, how far, how fast, and how accurate is your shot? Whether you win or lose this one will not disappoint! Here's a great tutorial on how to make the catapult at Joy in the Works.
Rubber Egg Science Experiment… It's the incredible un-edible egg! This is an impressive science experiment to do while just using supplies from your pantry. It's super easy to set up, the hardest part is the wait! This egg transformation will certainly amaze all ages. From the way the egg feels, to seeing through to the yoke, this chemical reaction will surprise you. Look for detailed instructions at Little Bins for Little Hands.
Planting a Seed of Hope…One of our favorite things to do each Easter is to add a little color to brighten someone's day. Leave a plant on someone's doorstep with a little message of hope. When it blooms each year it will remind them of the kindness all around them. We all know the world can use a little joy right now, so go plant that seed!
Be sure to check out more of our favorites on our Friday Five weekly posts.