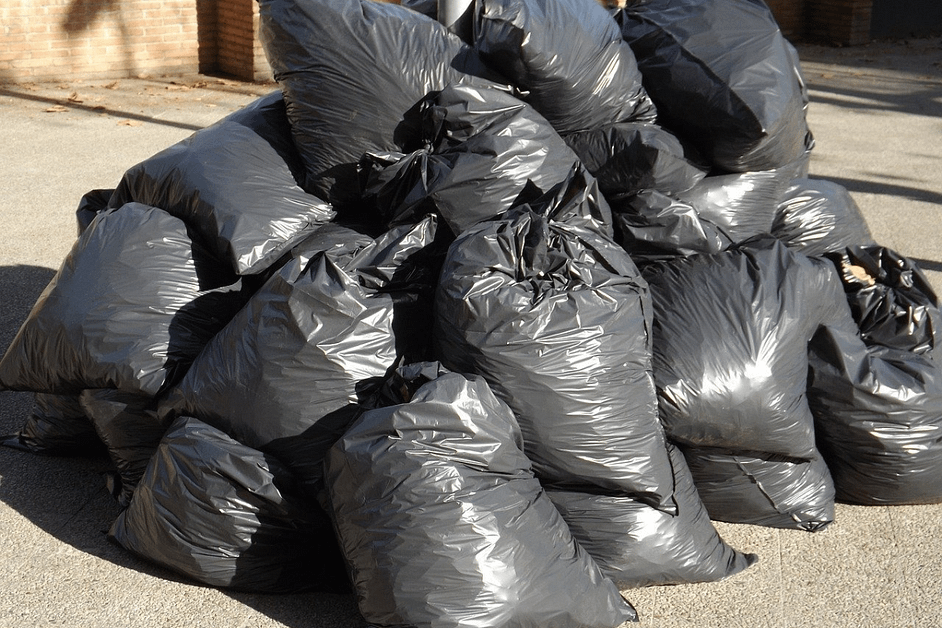 The 40 Bags In 40 Days Challenge
An easy way to simplify your home!
Is the material stuff in your home overwhelming you? Do you find you are spending too much time organizing, shuffling, and searching for the things? Do you binge watch Hoarders just to convince yourself that your home could be worse…or am I the only one who does this? If you are looking for a jumpstart to your decluttering, then check out the 40 Bags In 40 Days Challenge!
I first heard about this challenge a few years ago on the White House Black Shutters blog. 40 Bags In 40 Days begins on Ash Wednesday and ends on the Saturday before Easter. It seemed simple enough, all I had to do was to get rid of a bag a day over Lent. Ann Marie has set up resources and groups to help you succeed and keep you motivated. Over the years I have come up with helpful tips that I hope will encourage you along the way.
"Under the influence of clutter, we may underestimate how much time we're giving to the less important stuff."

Zoe Kim – Minimalism for Families: Practical Minimalist Living Stategies to Simplify Your Home and Life
1. Know Your Purpose
40 Bags In 40 Days is simply a decluttering challenge. Don't worry about deep cleaning as you go. Letting go of the stuff that is overwhelming our homes now will set us up for deep cleaning later. So for now just get ready to purge.
2. Have An Accountability Partner
Next, find a few friends to take the challenge with you and encourage each other. There are also Facebook groups set up for 40 Bags in 40 Days that you can join. I set up a private group last year with some ladies and we added a little competitiveness to the challenge…who has the most expired food item, who can get rid of the biggest bag in 5 minutes, or who finds the most money while they are purging (because drinks are on them the next night out).
3. Come Up With A Plan
Another tip is to write down areas you want to concentrate on daily. I broke it down by room, then by area. If the room was my kitchen then each day I planned out a small area to work on like the pantry or the fridge. I also left one day a week open to tackle my biggest problem area, for me it is always papers.
4. Out Of The House Means Out Of The House Now
First thing to do after you fill a bag is to physically bring it out of the house as soon as you fill it. If it's trash throw it out, if it's worth donating put it in your car to drop off within a few days. There are many great charities that are in need of your items that are in good shape. No matter the intention, don't save your stuff to sell at a garage sale or online. Usually, the money you make is not worth the time invested.
5. Life Happens
The last tip is, we are all human and sometimes everyday life gets in our way. Whether it's a sick child, a rough day at work, or it simply slips our minds, none of us are perfect. Pick up where you left off…if your up to it, get rid of 2 bags the next day. Don't give up!
If you would like more ideas on setting up your home for success, check out our other posts on Home Base.