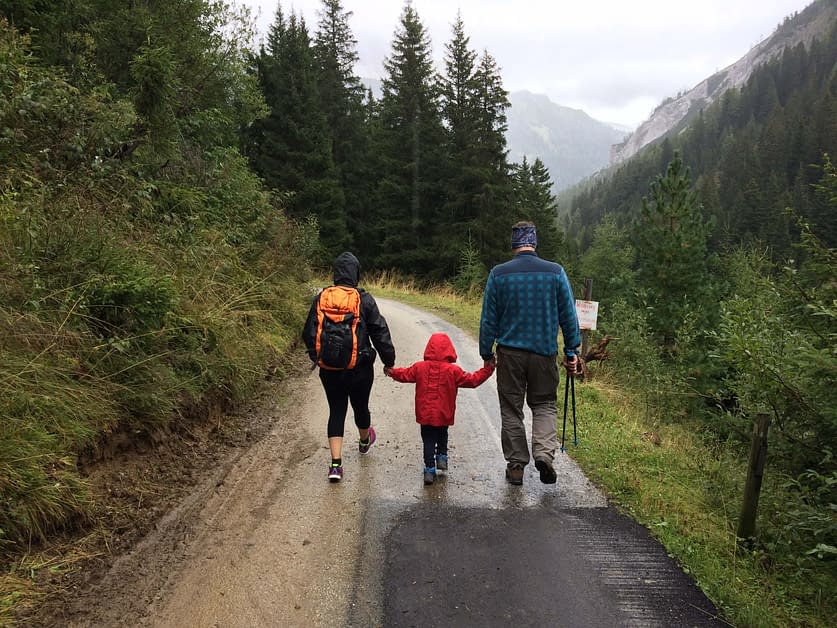 Top Ten Family Staycation Ideas
Ever needed a vacation from your vacation? You spend a week away in some exotic, beautiful place only to come home stressed from the travel, overwhelmed from the heap of laundry staring you in the face and pinching pennies to try to catch back up financially. Look, we've all been there! Let's be real though. There are some years, a vacation just isn't in the cards for your family. Whether you had some unexpected car issues, dentist bills were higher that anticipated or life just happened, sometimes a staycation is just what the checkbook ordered.
Good news, we have the answer for you! These are our top ten family staycation ideas that won't cripple you financially and are guaranteed to leave you with some lasting memories for years to come. Not to mention, more satisfying and less stressful than going somewhere far away from home.
#1 – Tackle a Family Project
Is there something around the house your kids have been begging you to redo/fix? Maybe they have been asking to build a tree house, add a fresh coat of paint to their bedroom, or finally organize all those toys. Whatever you decide to tackle, be sure to make it a family affair. After all, this staycation bonding experience will allow you all to take pride in the place you call home.
#2 – Minor League/Local Sporting Event
This daytime event or night out can be a blast without breaking the bank. Try to find a minor league or local sporting event around town that the whole family will enjoy. It will give you the feeling of a big sports game without the hefty ticket prices. Heck you might even get a free hat or memorabilia out of the deal.
#3 – Go Camping in your Own Backyard
Nothing screams childhood more than setting up camp in your own backyard. Best part…you don't have to go very far and it's free:) Teach your kids how to pitch a tent, collect firewood, use a lantern and set up sleeping bags. Don't forget the mason jars to catch fireflies and the flashlights to play ghost in the graveyard…if you dare!
#4 – Visit Your Local Library/Bookstore
Spend an afternoon getting lost in books. We can't think of a better place to be. You can visit your local library for story time and check out a slew of books to read or even head to your local bookstore, spend the day perusing your favorite authors and series. If the budget allows, maybe even bringing home a piece of paradise with you.
"Guaranteed to leave you with some lasting memories for years to come."
#5 – Go For a Hike Complete with a Picnic
Get lost…together. Find a local trail you've never been on and head out for an adventure, set your own pace with everything you need for the day on your back. Pack your kids favorite picnic foods for a mid-day pit stop. You might even find yourself pulling into the local ice cream shop on the trek home. You'll find it's the perfect combination of adventure and relaxation all wrapped into one memorable experience.
#6 – Visit Local Park/Museum
Most cities aren't too far from entertaining hands-on museums that are reasonably priced for the whole family to enjoy. Plan to spend half a day exploring and learning together. An easy alternative would be visiting a local park packed full of playground equipment, trails to walk on and plenty of green space to get in that family game of soccer. Either way, it's family time well spent together.
#7 – Family Game Day
You can try spending the day bonding as a family over board games…good ole' fashioned board games. Take turns allowing each member of the family to choose a game they most connect with. You can play for fun, create a tournament style bracket to yield a champion or break off into two teams to battle for the day. This just might be the ticket to reignite this family bonding session into a weekly habit.
#8 – Family Recipe Bake-a-Thon
Every family has those handful of recipes that Grandma mastered perfectly or we save only to be used for special occasions. Don't let these handed down treasures be wasted…spend the whole day making all your family's favorite homemade recipes! Who cares if dinner includes homemade apple crisp, Aunt Lulu's peanut butter fudge and Yia Yia's rice pudding. The point is, you'll be making memories and passing down family traditions with the ones you love. Not to mention eating great food, what could be better than that?
#9 – Tour your Town like a Tourist
Take a staycation in your own backyard. Pack a light bag and head out of the house one morning to visit any historic or significant landmarks in your town. Do your research prior and come prepared with background knowledge to get the full effect of your hometown tour. Be sure to break for lunch and eat at the biggest dive bar in town. You'll have a whole new appreciation for your town and feel good about supporting the small businesses along the way.
#10 – Book a Room at the Local Hotel
Order in room service. Load up on snacks while enjoying all the movies you've been dying to watch. Swim in the pool and relax in the hot tub. All the while, not having to clean anything or even make your own bed! Did I mention being awoken to a warm breakfast prepared by someone else?Win, win!
When jet setting to a warm, tropical location just doesn't work out, try one of these staycation ideas. You'll be surprised these will be the moments most remembered by your kids. They may even try to recreate them on their own one day!
If you liked this post, be sure to subscribe to our blog to learn more about making the most of your moments in our Family Pack.