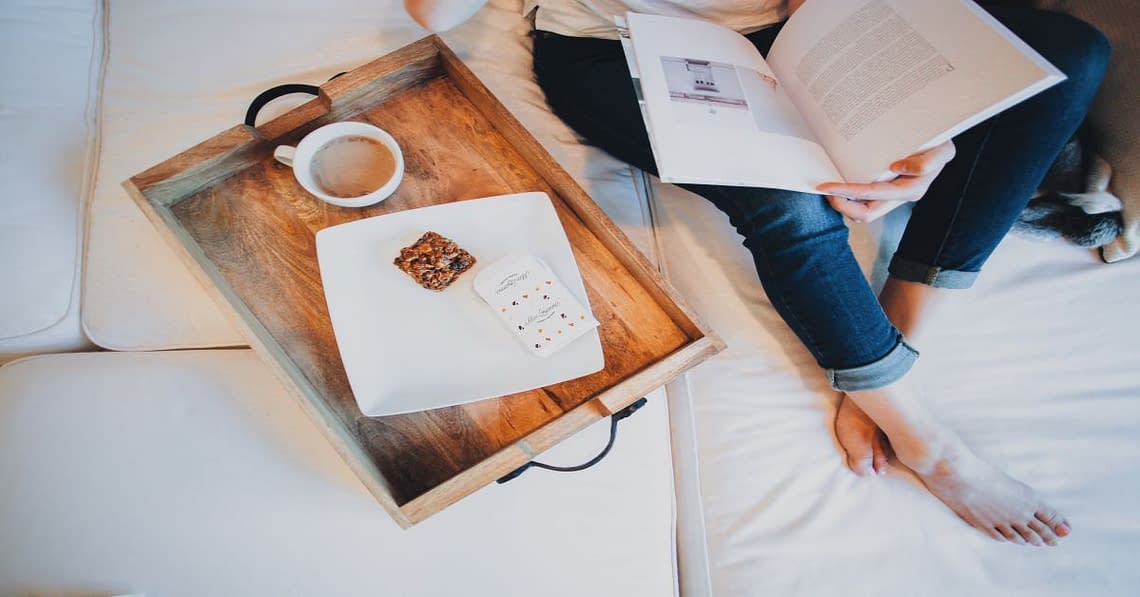 I first heard this phrase on an episode of Parks and Recreation. Donna and Tom had an incredible day of self indulgence and, It. Was. Hilarious. The thought of taking an entire day to treat yo' self without regards to anyone else's needs sounded amazing, but completely unrealistic. Here's the thing…I suck at taking care of myself.
But I shouldn't and neither should you! We just need to figure out how and what that looks like for each of us. We all know that we will be the best mom, wife, friend, employee, and human being if we take time to rest and recharge. Our whole attitude will shift, we will have less stress and anxiety and more patience and kindness to share with those we love.
It starts by making ourselves a priority and figuring out what fills our bucket. This looks different for everyone, but here are 5 suggestions to help you treat yo' self:
5 ways to make yourself a priority
1. First and most important, schedule time for yourself daily. Seriously, block out time in your planner to focus on yourself. Are you a morning person or a night owl? Maybe nap time is a good time of day for you. How much time do you need to recharge and refocus? Start with at least 15 minutes a day until this becomes a consistent part of your routine, then add some more time.
2. Pass the buck! If you are still having a hard time finding time to take care of yourself, then delegate more. I know it's hard to give up control sometimes but having the extra time daily is worth it. Ask your family for more help (and let them do it their way). If finances allow, hire a cleaning service or enroll in a meal delivery service like Home Chef. One of the best time savers I have started is ordering groceries for pick up or delivery at our local grocery store.
3. Pick an activity that recharges you. It can be something simple like enjoying a cup of coffee before everyone wakes up, reading a book or devotional, exercising, or pursuing a hobby.
4. Make and keep your appointments. This is definitely one area I need to improve in. I postpone scheduling things all the time. I'm always worried it won't fit in to other family member's schedules. I encourage you to schedule your next appointment while you are there.
5. Lastly, taking care of yourself doesn't mean you can't spend time with others. Have a date night or girl's night out or maybe a weekend getaway.
"You owe yourself the love you so freely give to others."

Unknown
Are you looking for more ideas to empower and inspire your mommy journey then check out our other posts on the Mom Squad!